kudos to Empire Design for this gorgeous renovation (image above). We love the light, the space and the use of natural looking textures, starting from the ground up with this large area rug from Airloom. If you love the natural fibre look, but want something more practical, these Indoor Outdoor rugs are the answer.
Who doesn't love the idea of a natural jute or seagrass rug? The truth is, natural fibres aren't always easy to clean... not ideal when you're choosing an item that's going to live on your floor! A rug that people will walk on, where dogs will lie, and children will play. 
PICK YOUR FAVOURITE ROBUST & NATURA DESIGN
This range of rugs is truly in a league of its own. They give you the natural look, but are also exceptionally easy to clean and water-resistant as they are flat-woven polypropylene.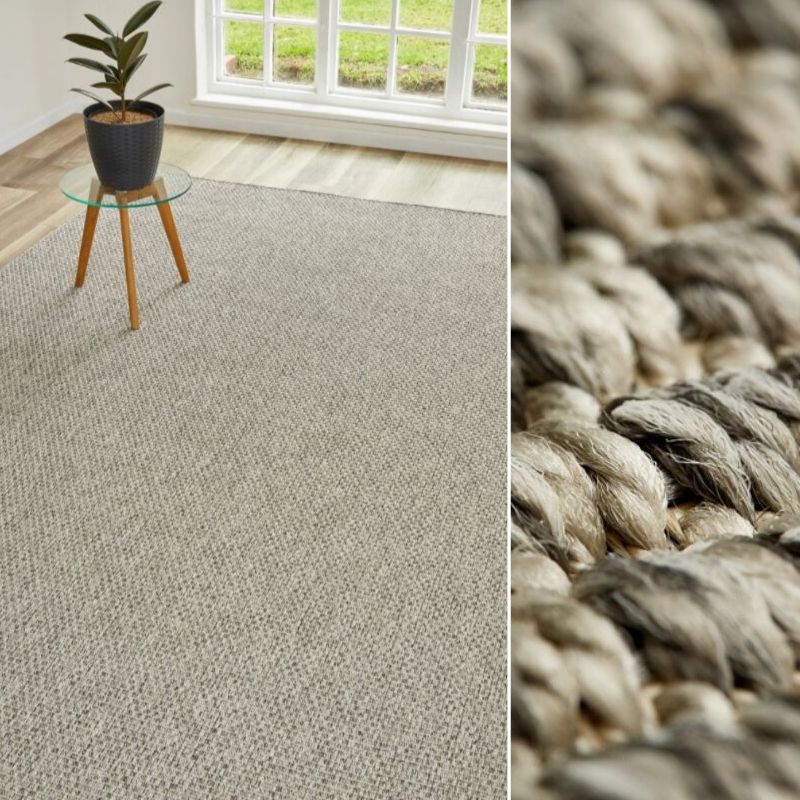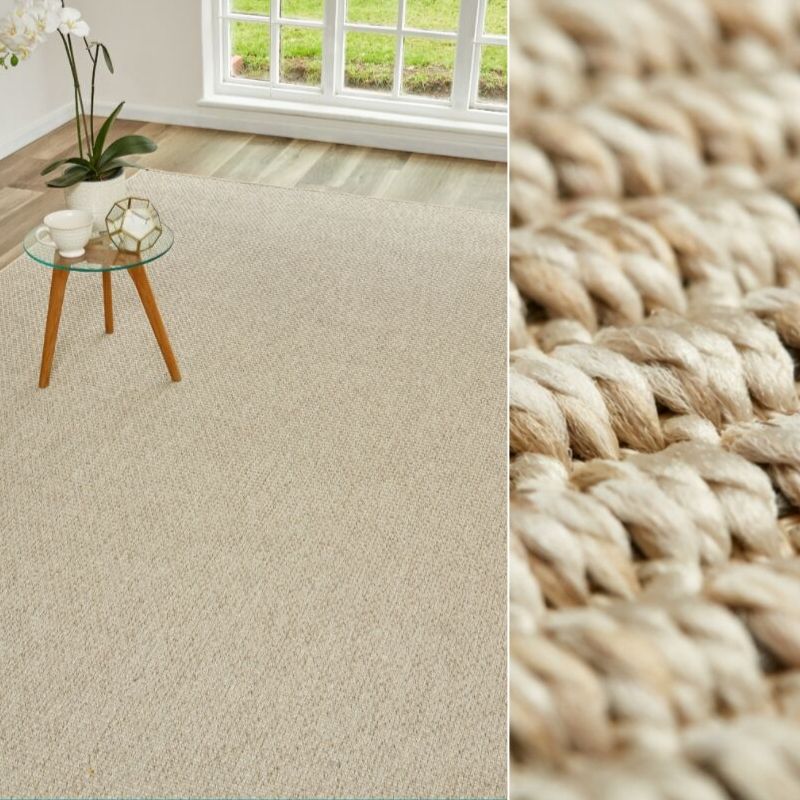 RICH TEXTURE IN A RANGE OF NATURAL COLOUR TONES
From 'Chunky Boucle' to a subtle herringbone in the 'Natural-weaves', there's a wide variety of choice within a beautiful natural colour palette.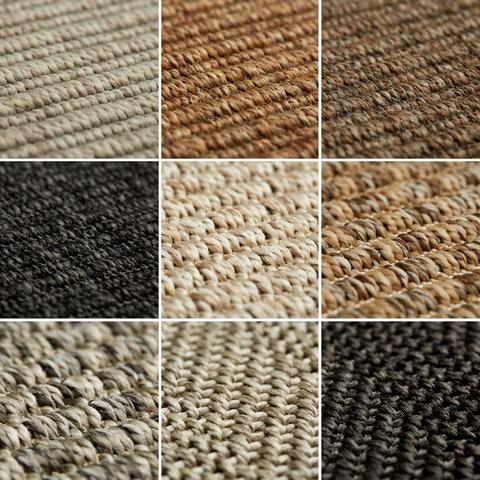 What's more, they come in a range of standard sizes but you can custom-make them to the size you require on our Rug Builder. And you can choose what kind of finish you'd like too, whether it's the standard over-locking or a high-end cotton binding trim to take your rug to the next level.
LOOKING FOR A HEAVY-DUTY RUG WITH A COMMERCIAL RATING?
While all of these rugs are great for high-traffic areas, the Hill 'n Dale Robust rugs are suitable for commercial use... not only water-resistant and easy cleaning, but also backed with a non-slip latex backing. The Hill 'n Dale is available in 4 colour options: Stone, Hazelnut, Ebony and Kraal.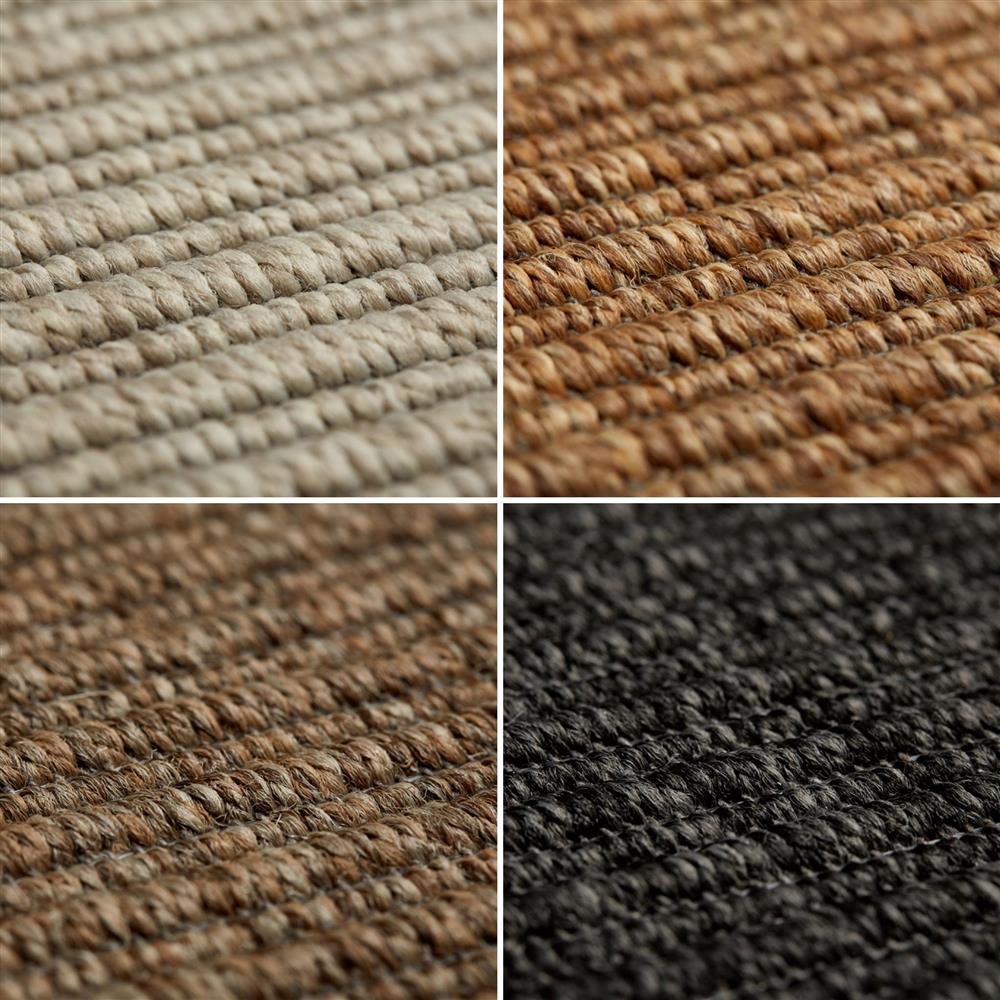 Available in Standard Size runners and rugs, from 0.8 x 2m all the way up to 3 x 4m and larger, the Robust and Natura rugs are easy living, easy styling rugs suitable for the busiest of homes. Remember that you can customise yours too on the Rug Builder. Start designing yours here.