We've always believed that floors are like the fifth wall of any room. Which is why they deserve to receive some art too... a splash of colour, a bit of design on your floors can transform your space from the ground up. We're so excited to be launching a brand new range of EasyClean Vinyl Runners that do just this.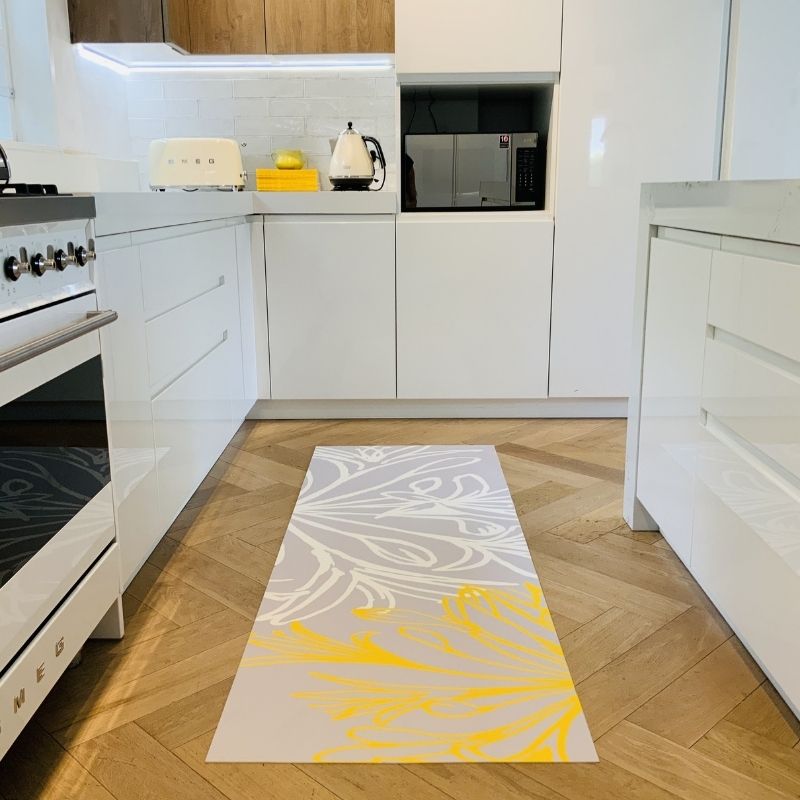 .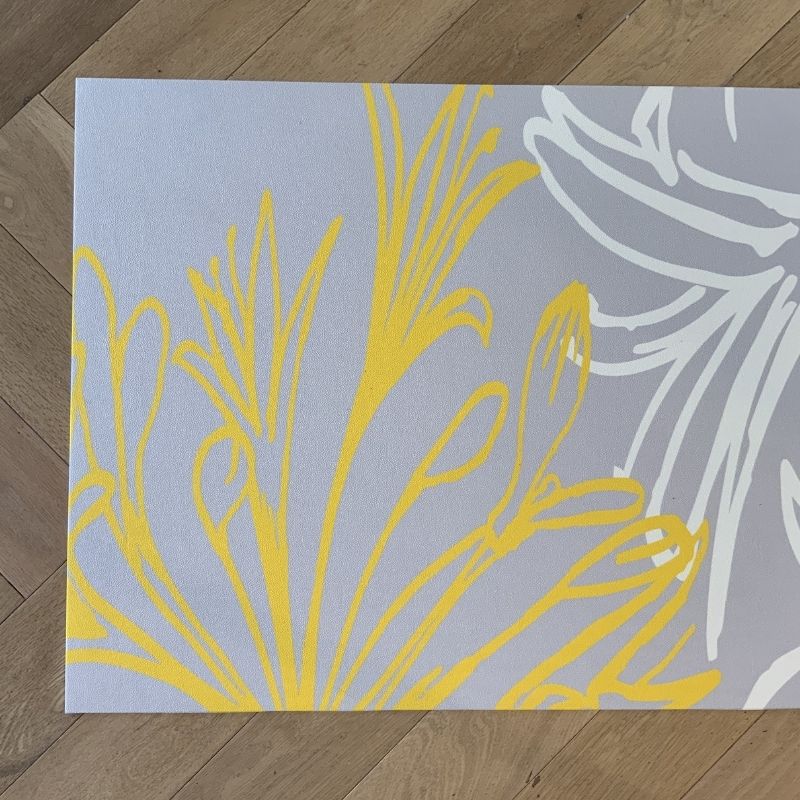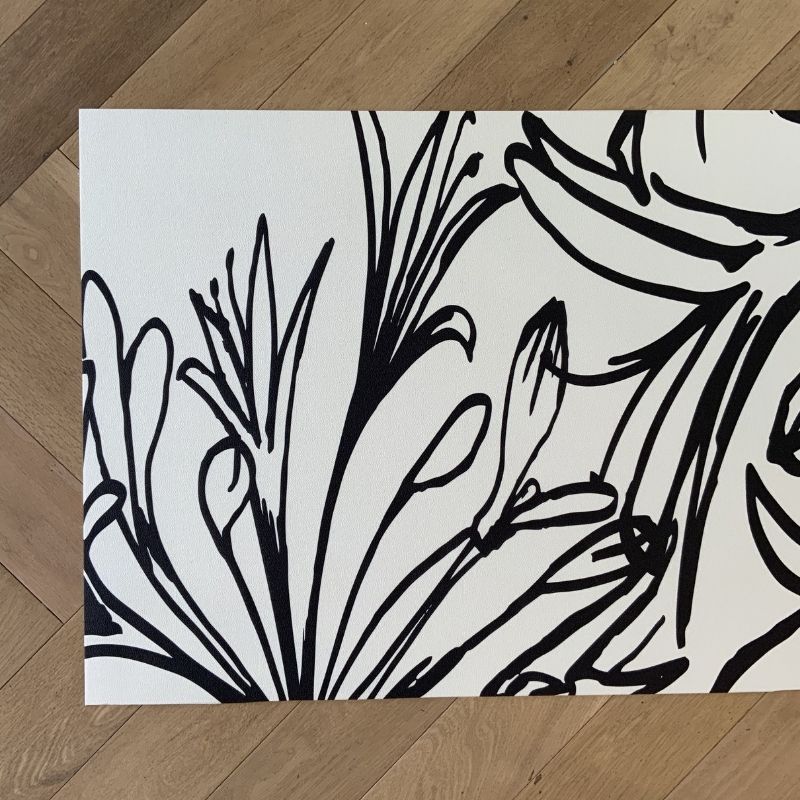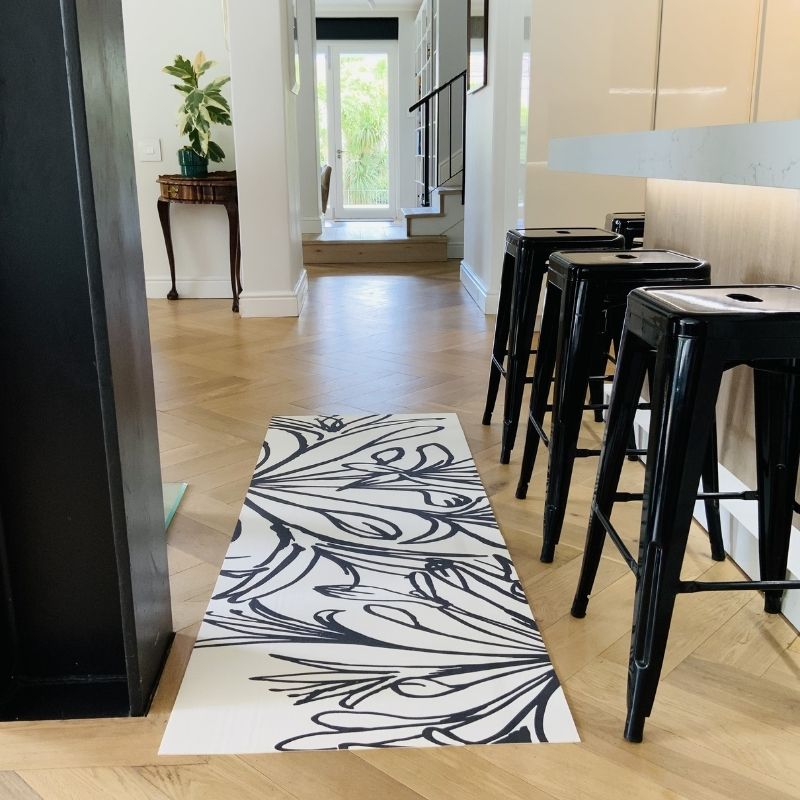 Absolute perfection in the kitchen.
Airloom's EasyClean runners are just great for that are just below or kitchen sink, or any transforming any walkway from blah to beautiful. These vinyl mats can be wiped down easily and washed with a simple Sunlight solution, which is great for a space where hygiene is of the utmost importance.
Our Agapanthus design is available in four different colour variations... Yellow, Blue, Mono, and Night for just R450 (65 x 180cm)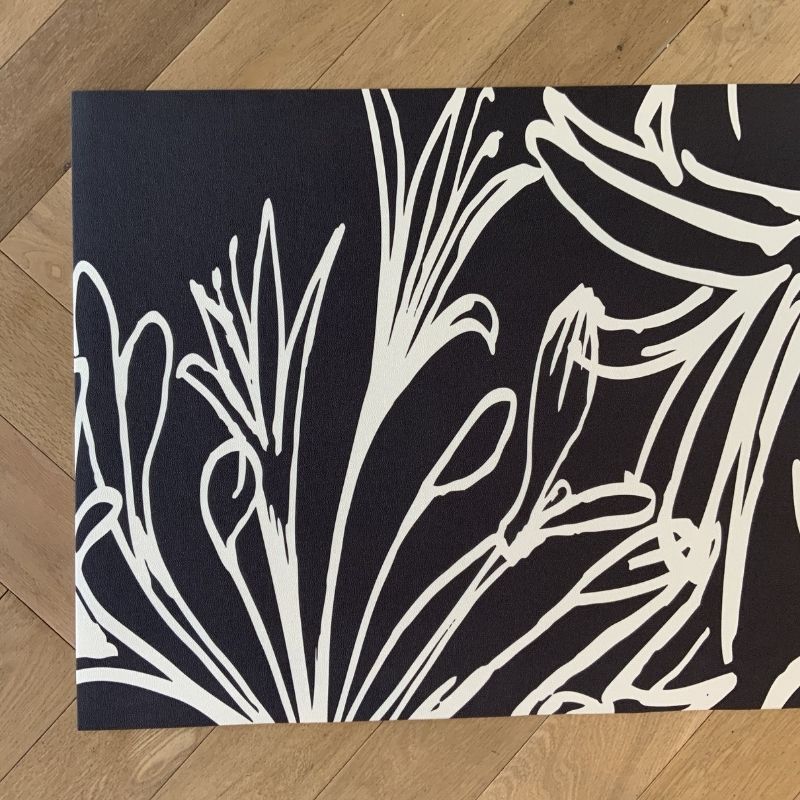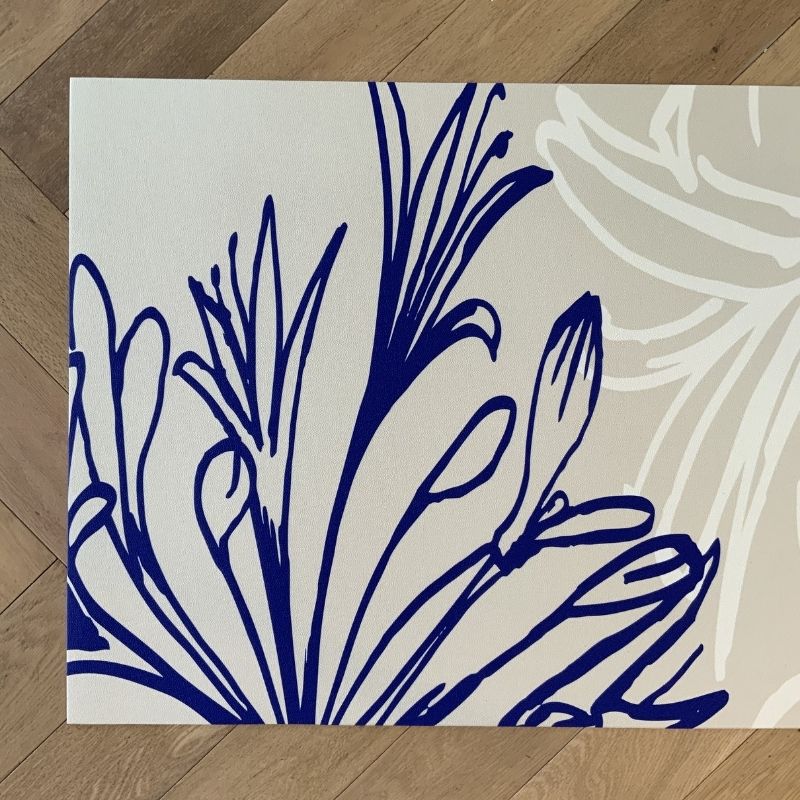 .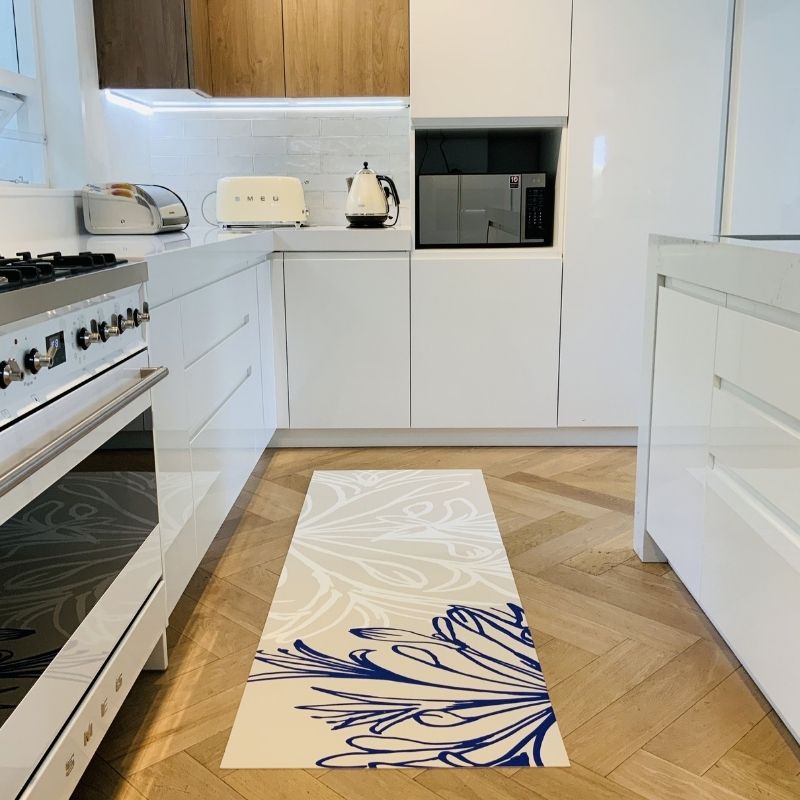 A Fynbos facelift for traditional Delft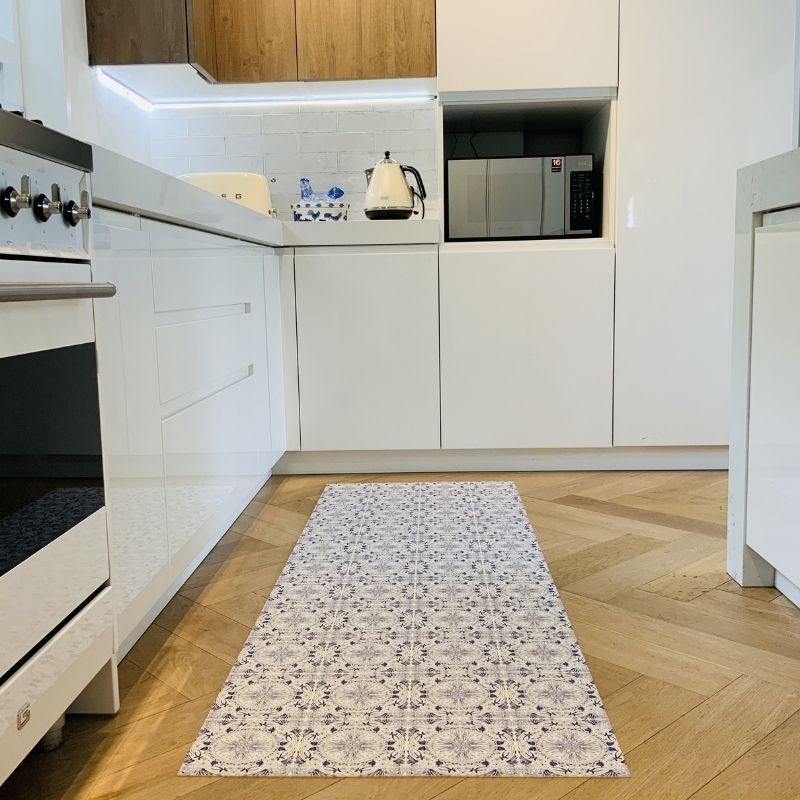 .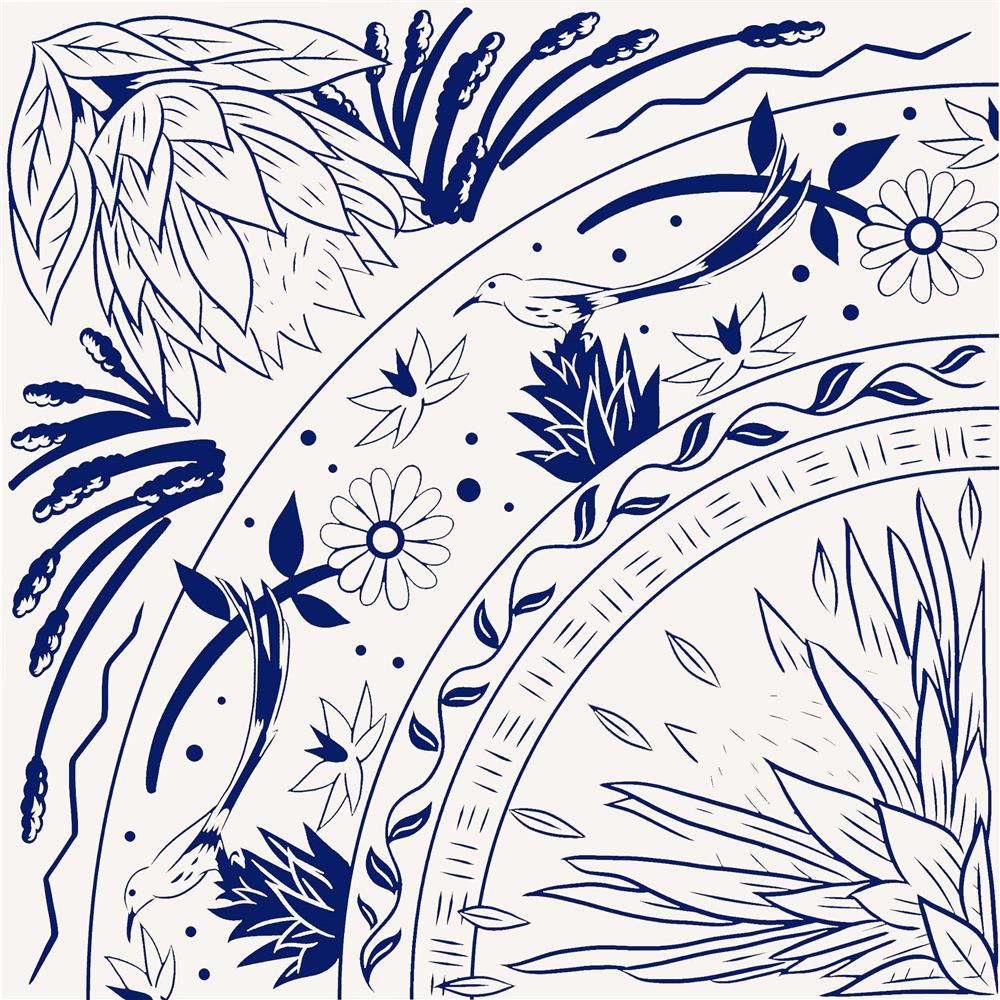 Designed and printed in South Africa, these works of art are flat vinyl mats, not rugs or carpets (in a plush conventional sense). As such, they are incredibly versatile and practical when it comes to cleaning. We are so excited about these new vinyl mats, that we made playmats for the kids too... have a look here, and snap up one of these cool designs for the young at heart.